Information Collected and How it is Used

During the order process you are asked for shipping information including name, address, telephone number, e-mail, and choice of payment method.  This information is collected in order to process your purchase and for shipping purposes.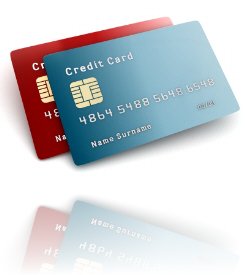 TOWER LABORATORIES
PRIVACY AND SECURITY POLICY

At Tower Laboratories you are guaranteed the highest level of security and privacy.

Security

When you submit personal information on our Website we protect your information both online and offline.  When you submit sensitive information such as a credit card number, that information is encrypted and protected.  Any credit card information you provide is fully protected. At Tower Laboratories we guarantee your security.  All transactions are protected by means of the most advanced of encryption currently available. The credit card information you provide is encrypted on your computer, sent through the Internet in a jumbled code, and decoded at Tower Laboratories.com's secure server. The information you provide cannot be interpreted during transit.

Disclosure to Third Parties

Tower uses third party service providers such as credit card processors and delivery companies (such as the United States Postal Service) to assist us in fulfilling your order.  These companies use your information to authorize payment and to deliver your order to you.  Otherwise, we do not sell, rent, share, or transfer your personal information to third parties.  The information you give to us is confidential and is never sold or given to any individual, company or organization.

Disclaimer:  These statements have not been evaluated by the U.S. Food and Drug Administration (FDA).  This product is not intended to diagnose, treat, cure or prevent any disease.  Tower Laboratories Corporation does not make any health or medical claims for its products.  Tower is not responsible for independent third parties who may otherwise represent the efficacy of Tower products.  These individuals are not Tower agents and do not have permission to do so.  Testimonials are believed to be within the range of typical consumer responses, though your results may differ.  Unsatisfactory products sold in the United States of America may be returned for a full refund within 60 days of the original ship date. 

Made in the U.S.A.   •   Copyright © 2008   •   All Rights Reserved.

Tower Laboratories Corporation   •   3395 S. Jones Blvd., #349   •   North Las Vegas, NV  89146

(702) 876-5805