All Tower products are designed for maximum nutrient absorption.  Tower heart formulas are 99.9% carbohydrate-free and safe for diabetics.  These Stevia-sweetened drink mixes contain no fillers, binders or additives.

One jar of Tower's HeartTech® drink replaces more than 300 pills every month.
Two jars of HeartTech® double the pill-replacement benefit and provide Pauling's recommended therapeutic daily dosages for controlling Lp(a) and lowering cholesterol (i.e. 6,000 mg ascorbic acid, 6,000 mg L-lysine).  Tower's
Ascorsine-9®
professional formula doubles the number of nutrients and increases the dosage of some, and thus 2 jars replace over 1,200 monthly pills.  A single jar of Tower's newest prevention formula,
CardioAde®
, provides 5,000 mg of vitamin C and 5,000 mg of L-lysine, for those taking a good multivitamin who simply wish to supplement with the basic Pauling therapy for prevention of heart disease. 
HeartTech®, Ascorsine-9® and CardioAde® are not generally available in stores
,
so physicians and the Internet are a patient's only source. 
Physicians may dispense Tower products
or be compensated for patient monthly automatic shipments.
Pure nutrition.  No additives, artificial coloring, or fillers.

Therapeutic dose has now been shown to halt progression of atherosclerosis in new 2-3 year study.

Supports, complements or replaces IV EDTA chelation therapy.

Convenient drink mix.  Anecdotally more effective as a liquid than equivalent super-nutrients in pill form.

Pleasant taste promotes compliance.

Wholesale purchase for retail sale (with valid retail Tax I.D. or license number).

"The doctor of the future will give no medicine, but will interest his patients in the care of the human frame, in diet, and in the cause and prevention of disease."

              ~ Thomas Edison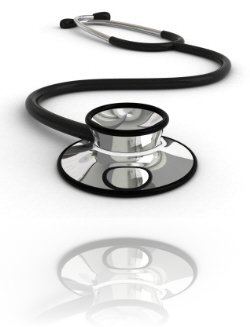 Why physicians prescribe Tower products --

Have Questions About Products or Physician Pricing?


In 2006, Board-certified cardiologist Thomas E. Levy, M.D., J.D., analyzed all 27 known risk factors for cardiovascular disease and was able to reduce them all to a single root cause — low vitamin C.  Dr. Levy then found more than 650 supporting studies from the scientific and medical literature that are similar to those just mentioned.

Dr. Levy's superb analysis of the risk factors along with the compiled evidence led to the writing of his recent book, Stop America's #1 Killer!, published by Livon Books.  Dr. Levy clearly explains how vitamin C (or the lack thereof).  is involved in every facet of heart disease.  He blames localized areas of scurvy — focal scurvy in tissues such as the arterial wall where the

Must-Read Books for Every Medical Practitioner

vitamin C shortage can become acute, even if the deficiency is not as acute in the rest of the body.  The Levy book is written by a trained cardiologist for cardiologists.  It provides an in-depth, technical description of the cardiovascular disease process.


Practicing Medicine Without A License? details the Pauling/Rath Theory regarding vitamin C therapy for  cardiovascular disease.
  The book covers the greater than 50-year history of the vitamin C theory of heart disease and the 12-year history of the Pauling therapy for cardiovascular disease.   The theory that cardiovascular disease (CVD) is related to a deficiency of vitamin C was first proposed by the Canadian physician G. C. Willis in 1953.  He found that atherosclerotic plaques form over vitamin-C-starved vascular tissues in both guinea pigs and humans. In 1989, after the discoveries of the Lp(a) cholesterol molecule (circa 1964) and its lysine binding sites (circa 1987), Linus Pauling and his associate Matthias Rath formulated a
A Unified Theory of Human Cardiovascular Disease
and invented a cure. Vitamin C and lysine (and proline) in large amounts become Lp(a) binding inhibitors that restore vascular health and are patented to destroy atherosclerotic plaques.
Pauling's experiments proved that "simply administering the proper nutrients, in the proper combination, at the proper dosage could eradicate heart disease." 
His findings were published in the Proceedings of the National Academy of Science (1990, Vol 87, pp 6204-6207).  Pauling was awarded a patent on his formula,
Patent #5,278,189, Jan. 11, 1994, Prevention and Treatment of Occlusive Cardiovascular Disease With Ascorbate and Substances that Inhibit the Binding of Lipoprotein (A)
For more information on the Pauling therapy, there is no better reference than the first and only book ever written about the Pauling theory and proven therapy for heart disease, Practicing Medicine Without a License?  The Story of the Linus Pauling Therapy for Heart Disease, by authors Owen Fonorow and Sally Snyder Jewell. This Pauling Therapy Handbook, Volume I contains the specific detailed recommendations made by the twice Nobel prize-winning scientist which have have helped thousands of heart patients overcome their disease. The book also outlines the conditions that can interfere with the effectiveness of Pauling's therapy. 


TOWER LABORATORIES
PHYSICIANS DISCOUNT PROGRAM
Disclaimer:  The Food and Drug Administration (FDA) has not evaluated any statements on this Website.  Tower Laboratories Corporation does not make health claims for its products.  Tower Laboratories products are not intended to diagnose, treat or cure any disease.  Tower is not responsible for independent third parties who may otherwise represent the efficacy of its products.  These individuals are not Tower's agents and do not have permission to do so.  Unsatisfactory products sold in the USA may be returned for a full refund within 60 days of the original ship date.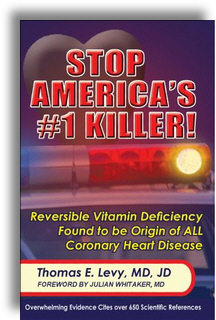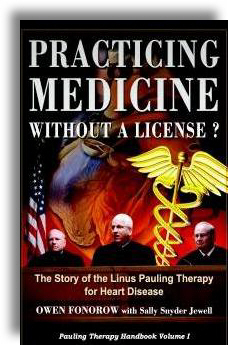 Methods of Sale

Order Tower monthly automatic shipments to patients. Physicians and retailers may join the Tower marketing program and avoid inventory by signing patients up for monthly home shipments. Doctors earn credit and enhance reputation by referring patients to Tower's monthly laboratory-direct shipment program.  Note: Many people prefer to purchase from a doctor as needed, even at a higher price.

PHYSICIANS

PLEASE CALL

702-876-5805

FOR PRACTITIONER WHOLESALE PRICING AND TO PLACE ORDERS.

Vitamin C as

  L-ascorbic acid

L-lysine

L-proline

Vitamin A

Vitamin E

Vitamin B2

L-arginine

Vitamin B6

Folic acid

Stevia

3,000 mg

3,000 mg

400 mg

5,000 IU

422 IU

3 mg

200 mg

25 mg

400 mcg

Vitamin C as

L-ascorbic acid

L-lysine

Chondroitin

  sulfate CS/C

Taurine

L-proline

Vitamin A

Vitamin E

L-arginine

Vitamin B6

Magnesium

Creatine

Vitamin B2

Folic acid

Stevia

3,000 mg

3,000 mg

1,000 mg

1,000 mg

500 mg

8,500 IU

422 IU

200 mg

50 mg

150 mg

844 mg

2 mg

400 mcg

Vitamin C as

  L-ascorbic acid

L-lysine

Stevia

Made in the U.S.A.   •   Copyright © 2008   •   All Rights Reserved.

Tower Laboratories Corporation   •   3395 S. Jones Blvd., #349   •   North Las Vegas, NV  89146

(702) 876-5805