International Shipping Information 

For orders shipped out of the United States Tower ships via  United States Postal Service Priority Mail International.  The more economical First Class Package International shipping option is available at checkout for shipments of two bottles or less. 

International Addresses:  You must provide a street address, valid e-mail address, and phone number. We do not ship to post office boxes outside of the United States.

International Shipping Fees, Import Duties and Taxes:  All international shipments will be charged postage costs calculated by weight and destination.  Prices do not include customs fees, taxes and tariffs. Customers outside of the United States may be subject to customs fees and/or import duties and taxes, which are levied once a shipment reaches your country. You, the customer, are solely responsible for any additional customs clearance fees; we have no control over these charges and cannot predict what they may be. It is your responsibility to make sure that you are allowed to import nutritional supplements from the U.S.

International Returns or Packages Refused: Tower's 60-day money back guarantee also applies to International orders. However, while we appreciate very much our International customers and their business, if your shipment(s) is returned to us within that 60-day period because of an address error made by the customer, whether the customer refuses the package or the items ordered are not allowed into the country by customs, the International customer will be responsible for the shipping cost billed to Tower Laboratories for the return of any orders, and a 15% re-stocking fee will be billed to the customer's credit card. However, if the shipment is not returned to Tower within the 60-day money back guarantee period, the sale is considered final.  If the package is stopped by Customs because items ordered are not allowed in the country and the package is considered  abandoned, there will be no credit to the customer for the order.

Your Country's Custom and Import Policies: Again, while we appreciate very much our International customers and their business, it is important for you to become familiar with the Customs policies for your specific country before ordering. Customs regulations vary greatly by country, and lack of knowledge regarding the Customs rules governing the country you're importing to can result in your order incurring high import duties or your delivery being delayed or returned to us.  It is your responsibility to check with your Customs office to see if your country permits the shipment of our products.

Additionally, when ordering from us, you are considered the importer of record and must comply with all laws and regulations of the country in which you are receiving the goods.

Any fees charged to TowerLaboratories.com due to non-compliance with your country's laws and regulations will be charged to you, the importer. If an item (or items) is  returned to us due to non-compliance issues with your country's laws and regulations, a refund will be issued for the merchandise only minus 15% of the value of your order as the re-stocking fee and any other charges incurred such as quarantine fees, shipping fees, or warehousing fees assessed by Customs in your country.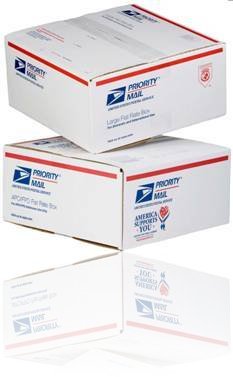 TOWER LABORATORIES
SHIPPING AND RETURNS POLICY

Luxembourg

Malta

Mexico

Monaco

Netherlands

Netherlands Antilles

New Zealand

Norway

Papua New Guinea

Philippines

Poland

Portugal

Puerto Rico

Singapore

South Africa

Spain

Switzerland

Taiwan (Republic of China)

United Kingdom (Great Britain)

United States

United States Minor Outlying Islands

US Virgin Islands

Australia

Austria

Bahamas

Belgium

Bulgaria

Canada

Cayman Islands

China (Peoples Republic)

Colombia

Czech Republic

Denmark

Finland

France

Greece

Hong Kong

Hungary

Iceland

India

Ireland

Israel

Japan

Republic of Korea (South Korea)

Liechtenstein

We currently ship to the following countries:


United States Shipping Information

All Tower domestic retail and monthly Autoshipments are shipped via United States Postal Service Priority Mail, with typical delivery in 3-5 business days to most U.S. destinations including all Post Office boxes and military addresses.

The cost for shipping in the U.S. is calculated by the U.S. Postal Service based on destination proximity to our shipping facility in Los Angeles, California.  No additional handling or service fees are added to the shipping cost calculated at checkout. 

Express  Mail shipments in the U.S. are available at checkout with deliveries typically guaranteed by the second business day.

Made in the U.S.A.   •   Copyright © 2008   •   All Rights Reserved.

Tower Laboratories Corporation   •   3395 S. Jones Blvd., #349   •   North Las Vegas, NV  89146

(702) 876-5805

Disclaimer:  These statements have not been evaluated by the U.S. Food and Drug Administration (FDA).  This product is not intended to diagnose, treat, cure or prevent any disease.  Tower Laboratories Corporation does not make any health or medical claims for its products.  Tower is not responsible for independent third parties who may otherwise represent the efficacy of Tower products.  These individuals are not Tower agents and do not have permission to do so.  Testimonials are believed to be within the range of typical consumer responses, though your results may differ.  Unsatisfactory products sold in the United States of America may be returned for a full refund within 60 days of the original ship date.