TOWER LABORATORIES AUTOSHIP PROGRAM







IMPORTANT NOTE:  We must have at least 48 hours' advance notice before upcoming autoship orders for changes, skip requests, or cancellations.  If we are not notified at least 48 hours in advance of the regular autoship bill date, then we cannot cancel or refund for the order until you receive the order and return it, and then only the purchase price can be refunded. 

Automatic orders are just that - automatic - including shipping notifications to customers and forwarding of orders to the shipping department. 
WE CANNOT STOP AN ORDER OR REFUND FOR IT ONCE IT HAS BEEN CHARGED TO YOUR ACCOUNT AND HAS BEEN FORWARDED FOR SHIPPING.
  Please remember that unless changed by you, monthly autoships are billed on your actual monthly ship date from your original order and that if you cancel AFTER your product ship date OR ON THE DATE YOU RECEIVE YOUR ORDER RECEIPT, your order will have already been charged to your credit card and put into process for shipping.  However, per our
60 day money back guarantee
, the purchase price on any order can be refunded by refusing delivery or returning the shipment to Tower Labs within
60 DAYS OF RECEIPT OF ORDER
.  We cannot refund for shipping unless the product was charged and shipped to you in error.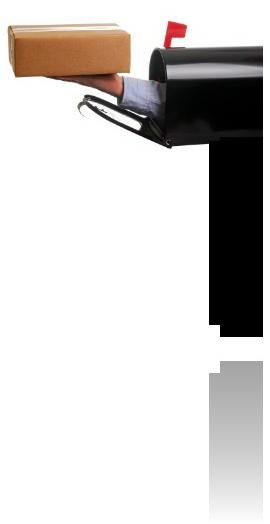 Still Have Questions About Autoship Program?

Log in
to your
My Account
section at our Online Store and locate your Autoship order under the
Customer Purchase History
tab.  There you have the ability to adjust the product quantity, skip a shipment, place the order on an indefinite Hold, change the bill date, or cancel the Autoship order entirely.  Don't forget to click the "
Update Subscription
" button to submit your changes.
Contact
a Tower Labs representative directly via
e-mail
or by phone at 702-876-5805 to make these changes for you. 
What is the Monthly Autoship Program?

Monthly Autoship is a great way to save money and ensure that you always receive your Tower product(s) fresh and on time each month. This simple Autoship process keeps your shipments coming directly to your door as you consume the product on a daily basis.  With Autoship you receive the freshest product at the lowest single-jar price; you never have to re-order; and most importantly you never miss a dose!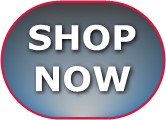 Disclaimer:  The Food and Drug Administration (FDA) has not evaluated any statements on this Website.  Tower Laboratories Corporation does not make health claims for its products.  Tower Laboratories products are not intended to diagnose, treat or cure any disease.  Tower is not responsible for independent third parties who may otherwise represent the efficacy of its products.  These individuals are not Tower's agents and do not have permission to do so.  Unsatisfactory products sold in the USA may be returned for a full refund within 60 days of the original ship date.

When are Monthly Autoships Billed and Shipped?

Monthly Autoships are shipped on approximately the same day each month as your original order.  The monthly charges will appear on your credit card within five days after your monthly shipping date.  Should any changes to your monthly Autoship become necessary, please contact Tower Labs, 702-876-5805, at least 2 business days prior to your next shipping date.

What if I Don't Have a Credit Card?

At this time Tower accepts only major credit cards and bank debit cards for the monthly Autoship program. Quantity purchases at wholesale pricing are available.

May I Change My Autoship from Once a Month?

Yes!  We now support automatic shipments on not only a monthly basis but pretty much on any schedule you wish, such as every other month, quarterly, "X" number of jars "X" times per year, etc.

Here's how you do it.

1
.  Place your order at our
Online Store
for the monthly autoship of the product of your choice and then proceed to check out. 
2.  After you check out simply call us at 702-876-5805 to adjust your shipping schedule any way you want it.  It's that simple! 

What if I Live Outside of the United States? 

Tower currently supports monthly Autoship to most countries
.  International customers may order up to 3 jars on the Autoship program.  See Tower's
International Orders Policy
.
How Do I Change, Delay or Stop My Autoship?

Simple.  Monthly Autoships may be changed, delayed, or stopped at any time for any reason by either of the following methods:


Made in the U.S.A.   •   Copyright © 2008   •   All Rights Reserved.

Tower Laboratories Corporation   •   3395 S. Jones Blvd., #349   •   North Las Vegas, NV  89031   •(702) 85